Alexandria & Washington DC Generator Installation & Repair Service
Generator maintenance is important, so leave it to professionals! Call Cyprus Air, Heating and Cooling at (888) 775-5640 for expert generator installation and repair services in Alexandria and Washington DC. We've been serving your community for over 40 years, which means we have the skills and knowledge to get it right, every time! We're so confident that we even offer a 100% satisfaction guarantee to each and every one of our valued customers. We even offer discounts on our generator repair, maintenance, and replacement services, so be sure to visit our coupons page to find out how you can save today!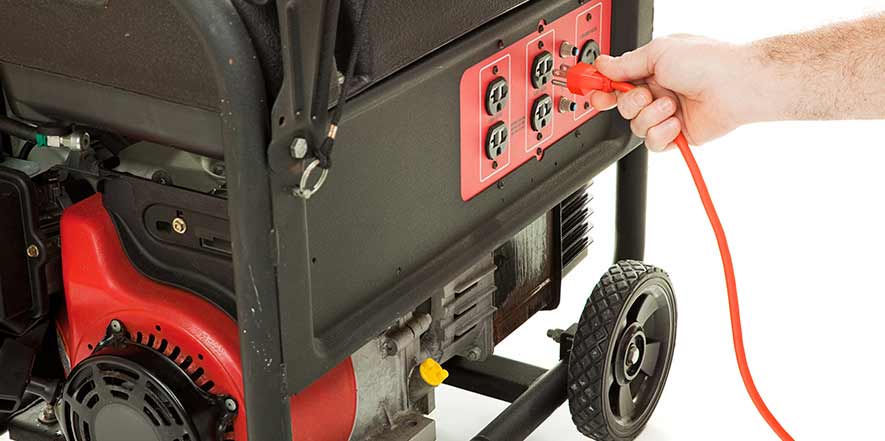 Visit our reviews page and see why your friends and neighbors all choose Cyprus Air, Heating and Cooling as their go-to generator installation and repair professionals in Alexandria and Washington DC.
Generator Repairs & Installation
Cyprus Air, Heating and Cooling has been servicing generators in Alexandria for over four decades, and all of our technicians are trained and certified to handle both new and used equipment, and do all manner of repairs and servicing.
Our technicians are fully certified to do installations and repairs, and we offer a wide variety of generator options, including the five-star Carrier brand. By carrying the best products available, we know we can give you the best value for your dollar! Our experience means that we can effectively diagnose and troubleshoot the issue, and determine the most cost-effective repairs required.
Preventative Maintenance
We know that if you've already taken the steps to install an emergency standby power system, that you understand the need for reliable power security when you need it the most. This means that regularly scheduled maintenance is important to make sure that your generator can produce power on demand, and to avoid costly repairs.
Regular maintenance and inspections are the best and easiest way to give yourself peace of mind that your power will be there when you need it the most.
Load Bank Tests
Our technicians are fully equipped to perform load bank testing on your generator set and keep you prepared for emergencies.
This type of testing, which must be performed regularly to ensure accuracy, allows a standby or prime power system to be tested and exercised under load to verify its overall reliability and its ability to perform during an emergency power outage situation.
Regular load bank testing means you have the peace of mind to know that your generator will perform fully, coming up to a full load and stay there without overheating or -even worse- shutting down completely.
For high-quality, professional generator installation, repair, and maintenance there's only one true choice in Alexandria, VA and the Washington DC area – Cyprus Air, Heating and Cooling! Call us today at (888) 775-5640 to find out how we can assist you with all of your generator-related questions and concerns.