Alexandria & Washington DC Air Duct Cleaning & Repair
Don't let dirty ducts get you down! Trust the experts at Cyprus Air, Heating and Cooling for quality air duct cleaning and repair services in Alexandria and Washington DC. Call us today at (888) 775-5640. We're ready to help diagnose your air duct issue and help take the steps necessary to solve it and prevent the problem from happening again. Find out how we can help you save on your next air duct cleaning or repair service by visiting our coupons page; we've got a wide variety of discounts to help you save!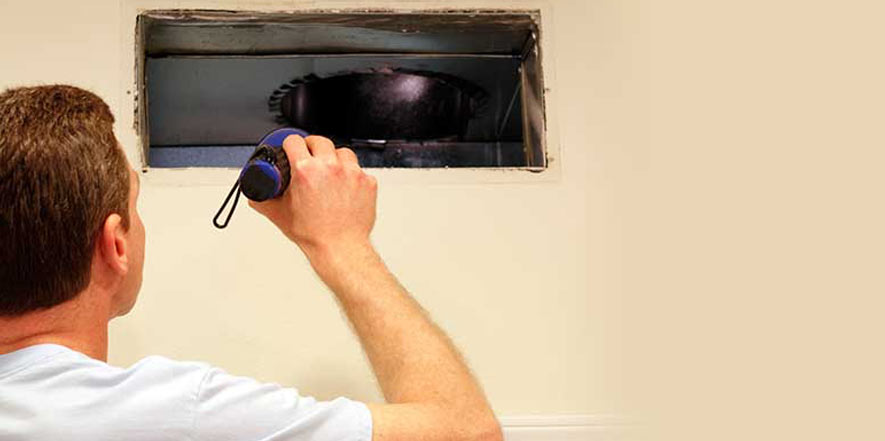 Many homeowners don't realize that their ductwork can gather mounds of dirt, debris, dust, pet dander, as well as insects, rodents, and other unpleasant items which can affect your heating and cooling system.
We're dedicated to keeping Alexandria and Washington DC breathing clean, so be sure to visit our reviews page and see what our satisfied customers are saying about the quality of our cleaning and repair work!
How Dirty Ducts Affect You
Debris in your ducts can have adverse effects on your health, especially if you have allergies or asthma, and can cause respiratory issues in young children and the elderly due to sensitive respiratory systems, and illnesses which can be aggravated by the bacteria and debris found in unclean air.
In Alexandria, by ensuring that your ducts are cleaned regularly you ensure that your home or business, even it's a newer build, is a healthy place for your family to live, or for your employees to work.
How Does Duct Cleaning Work?
Duct cleaning, similar to routine cleaning and maintenance on your air conditioning system and furnace maintenance, can improve home home's heating and cooling efficiency, which ensures that your furnace and AC systems don't have to work harder to compensate for clogged ducts.
Over time, the air ducts in your home can also separate and create gaps, resulting in air from your heating and cooling system escaping into parts of your home that you may not want to target, such as walls, closets, or attics. By cleaning your ducts and sealing them to prevent air from escaping, you not only prevent hot or cool air from being distributed unevenly, but you also increase your home's efficiency.
By cleaning your ducts regularly you not only make sure that your home is running more efficiently, giving you peace of mind, but you also save in the long run because deficiencies in your heating and cooling system cost you money on your utilities.
Trust the experts at Cyprus Air, Heating and Cooling to provide you with thorough air duct cleaning and repair when you need it. We're always ready to help the residents in Alexandria, VA and Washington DC breathe a little easier. Call us today at (888) 775-5640!