Air Quality System Installation and Replacement Install, Repair & Showroom
Is your air filtration system not keeping up and causing you allergies? Call the experts at Cyprus Air, Heating and Cooling at
(888) 775-5640

for high-quality air control service in Alexandria and Washington DC. Our technicians are all trained to understand the value of clean indoor air, and are equipped with the knowledge to help you make the right decisions to keep yourself, your loved ones, or even your employees safer.

Make sure you know what's available to you by visiting our coupons page and seeing how our discounts apply to your needs! We provide free consultations and competitive pricing to help keep our customers happy. Click here to visit our reviews page and see for yourself! We proudly serve residents throughout Alexandria and the greater Washington DC area.
What You Need to Know About Indoor Air Quality
For many of us, we assume that the air we breathe while inside our homes is clean, but that's often not the case. For many of us, the air in our homes is filled with toxins such as chemical vapors, milder, viruses, bacteria, dirt, dust… and more.
According to an EPA study, the pollutants found indoors are up to 100 percent higher than pollution levels found outside throughout the United States.
How Taking Control of Your Air Will Improve Your Life
By increasing the quality of the air indoors you can improve your life in a variety of ways, including:
Maintaining better health. 50% of all illnesses are either caused by, or aggravated by, polluted indoor air.

Protect your investments. Improved air quality keeps heating and cooling systems running more efficiently, and helps save you money in the long run.

Decreases your energy consumption. Cleaner air helps your heating and cooling systems operate more efficiently, lessening your carbon footprint and saving you money on costly repairs and maintenance.
Can You Improve the Air Quality in Your Home?
Yes! In Alexandria and Washington DC there are a few steps you can take, including cleaning regularly, keeping lots of plants in well-ventilated areas, and reducing the humidity in the air, which can reduce the amount of pollutants and bacteria, which can thrive on the moisture in the air.
The best way to make sure that the quality of the air in your home is safe and healthy to breathe is by scheduling regular maintenance on your heating and air conditioning systems. At Cyprus Air, Heating and Cooling we offer complete indoor air quality services, top-notch equipment, and expert service to keep you breathing a sigh of relief without having to worry about what's in your air.
For professional indoor air quality system installation, maintenance and repair in Alexandria, VA and Washington DC, trust Cyprus Air, Heating and Cooling. Breathe deep, pick up the phone, and call us at
(888) 775-5640

today to find out how we can assist you!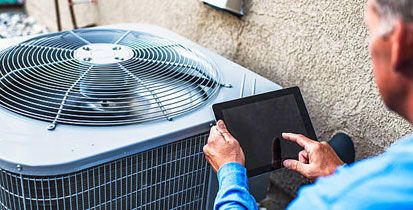 Our customers say Excellent
4.89 out of 5 based on 440 reviews