Temple Hills AC Repair, Installation & Replacement
Don't let AC repairs get your blood boiling. Leave it to Cyprus Air for expert Temple Hills AC repair, installation and replacement at (888) 775-5640. With over 40+ years in business, we have the training, technical skill, and knowledge to help you solve your cooling issue, day or night!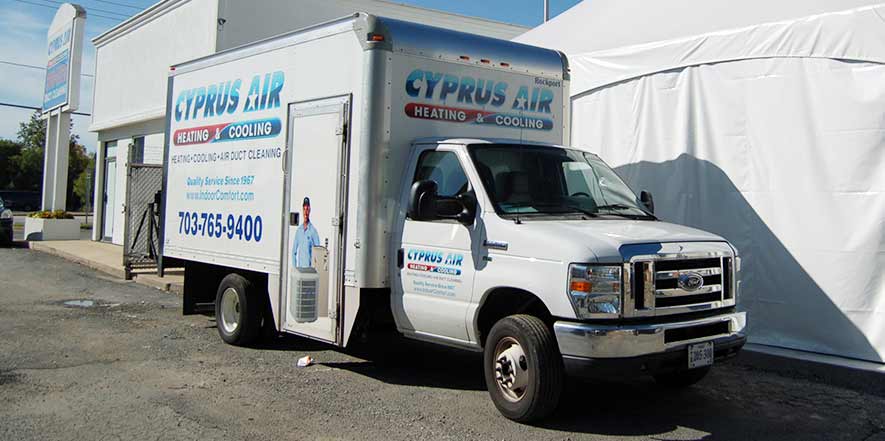 A single call to Cyprus Air means we'll have your air conditioning unit repaired, or help you choose a new model, install it and replace your old one, before you know it. In addition to our timely, always-available services, we offer great, competitive pricing and coupons to help you maximize your savings. Visit our coupons page today to save on your next appointment!
Why Choose Our Services?
Cyprus Air has been providing members of your community in Temple Hills, MD with expert cooling services for over 40+ years, which means we know how hot our summers can get, and how necessary a fully functioning cooling system can be in order to be productive, comfortable, and happy.
We work hard to develop long-lasting relationships with our clients, and offer you an opportunity to tell us your thoughts, and we regularly update the 'Reviews' section with your feedback! Visit the reviews page and see why we have so many satisfied customers in Temple Hills and the surrounding neighborhoods. Then, pick up the phone and call us 24/7 at (888) 775-5640!
Stay Cool With Us
One of the reasons we've been in business for so long is the high level of service that we provide to each and every one of our customers. We make sure that all of our technicians are fully certified, insured, and licensed to be doing the work, and that they're using the best tools available.
By insisting on the highest level of performance, both from our staff and from our equipment, we're able to offer you, our valued customer, the best possible service. Our technicians will always inspect and consult with you before beginning to work, and will keep you updated on their progress as they go, so you always know exactly what's happening and can make informed decisions.
We'll work with you to develop a plan that suits your needs and meets your air quality, efficiency, and financial needs, every time. By working with you and providing regularly scheduled maintenance checks on your cooling system, we can help you make the right choice every time.
When you call (888) 775-5640 you can always be sure that you're receiving the best cooling repair, installation, and replacement services available in Temple Hills. Call today to book an appointment with one of our technicians!