Potomac AC Repair, Installation & Replacement
Stay cool and comfortable with high quality Potomac AC repair, installation and replacement. Call Cyprus Air today at (888) 775-5640 for expert service. Our technicians are always ready, 24/7, to assist you with your cooling needs. Visit our coupons page today and see how we're working to help save you money.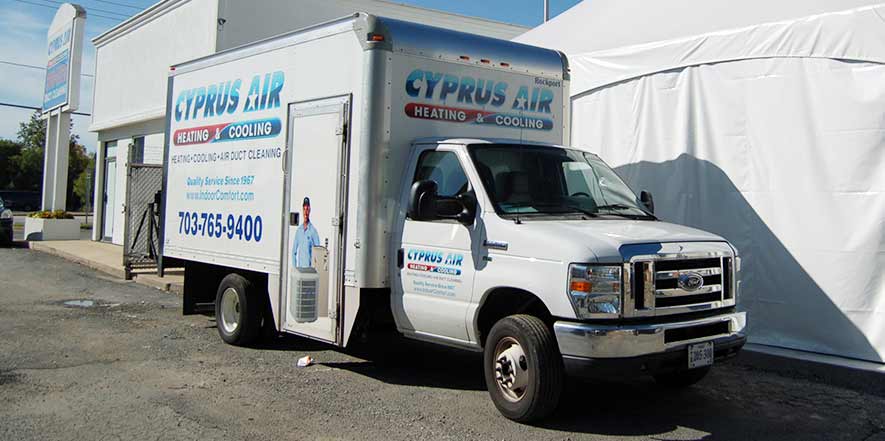 After over forty years of helping customers in both residential and commercial areas of Potomac, we've developed a keen insight into exactly the kinds of products, services, maintenance and services are right for the residents of Maryland. Trust our expertise, and be sure to visit our reviews page to see what other members of your community in Potomac are saying about our work.
About Cyprus Air
Cyprus Air is your best local choice for AC repair, installation and replacement in Potomac, hands-down! Our time in this industry has allowed us to develop great, longstanding relationships with a variety of homeowners and business owners in our community, which gives us the confidence to say that we guarantee a 100% satisfaction guarantee, every time!
Because our customers are our friends we're not just interested in helping them make the right choices in AC systems, but also to save money on what can often be costly and unexpected procedures. This is why we offer flexible financing options to suit your needs.
Let's Work Together
At Cyprus Air, our primary concern is that we're providing you with the highest quality products and services, which means taking into consideration your specific air quality, financial, and energy needs and concerns. We'll never start work without discussing our plans with you first, and we're proud to offer free no-hassle, no-obligation inspections, to give you an opportunity to meet our technicians and get to know us before you commit to working together.
Our technicians, who are all fully licensed, certified, and knowledgeable enough to handle any AC repair, checkup or emergency, will arrive at your door fully equipped to handle whatever your issue may be. We'll always work with you to decide on the right course of action, so you can rest easy knowing that a technician from Cyprus Air is taking care of you.
We only use the best tools in the industry, which helps us cut down on the amount of time it takes to complete a job, and ensures that we don't leave the air quality in your home in worse shape than we found it, which can often happen when using outdated and less eco-friendly tools.
Cyprus Air is dedicated to keeping your friends and neighbors in Potomac, MD feeling cool, and we'd be happy to help you chill out as well! Call us today at (888) 775-5640 to book an appointment with one of our trained technicians.