Fairfax Heating Repair, Installation & Replacement
When you call the experts at Cyprus Air at (888) 775-5640 you know you'll get high quality Fairfax heating repair, installation and replacement every time. With over 40+ years working in Virginia, our technicians know exactly how to solve your heating issues, no matter how big or small.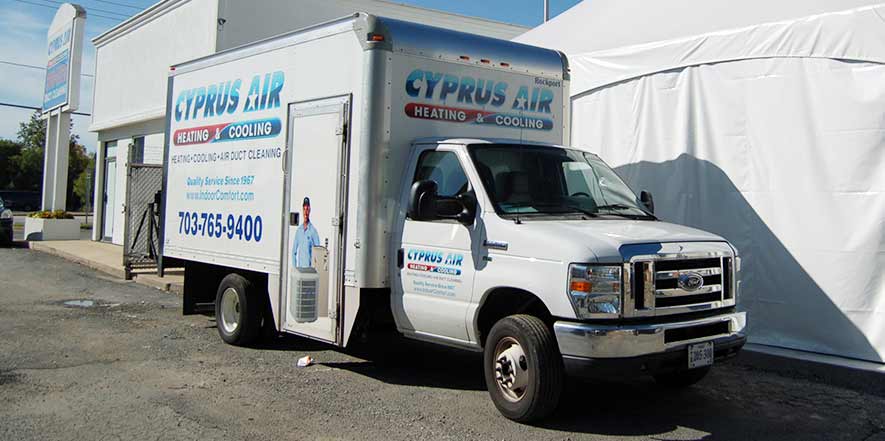 Our technicians can help you identify and solve your heating issue, and will work with you to find a solution that works for you. We also know that money is often an issue in these circumstances, which is why we're committed to offering our customers in Fairfax, VA the lowest possible prices. We offer flexible financing options and a variety of discounts on our services and products, so be sure to visit our coupons page to find out how you can save!
Visit our reviews page and see what your neighbors are saying about the quality of our work!
Why Choose Cyprus Air?
With over four decades of experience servicing the heating needs of residential homes and commercial businesses in Fairfax, the certified professionals at Cyprus Air can quickly and efficiently solve every heating issue, from small repairs to completely new system installations and replacements.
The exceptional level of service that we provide to our customers in Fairfax is why we can confidently call ourselves one of the top companies in Virginia, and why we regularly receive such glowing feedback and comments from you, our valued customers!
Our technicians are all fully certified, insured, and qualified to work in Virginia, which means you can count on getting the highest level of service with every visit. We equip all of our technicians with the best tools available, not just to make their job easier (which is important) but to help them be more efficient, clean, and eco-friendly, too!
Let Us Keep You Warm
If you're looking for a single-service visit, we're happy to help you with any repairs, installations, replacements, or even to provide some insight and expertise to help you make the right choice.
We're invested in long-term relationships, which is why we offer all of our customers comprehensive maintenance and checkup programs on a regular schedule. That way we can make sure that your heating system is always functioning as well as it should, and we can make you aware of any potential issues before they become larger (and more costly) problems in the future.

Your subscription is not active
Please visit the admin site to re-activate your subscription
Leave your heating woes to the experts! We proudly serve the residents of Fairfax, and we're always available to help you with your heating emergency, or to schedule routine maintenance and check-ups. Call Cyprus Air at

(888) 775-5640

for top-notch quality and professional service, every time.