Silver Spring AC Repair, Installation & Replacement
Leave your air conditioning to the professionals and call Cyprus Air at (888) 775-5640 for fast, reliable Silver Spring AC repair, installation and replacement. Our technicians live in your area, which means you can depend on a Cyprus Air technician to be available for you 24/7 to provide expert service when you need it the most. If you like the idea of saving money on your AC services, visit our coupons page by clicking here.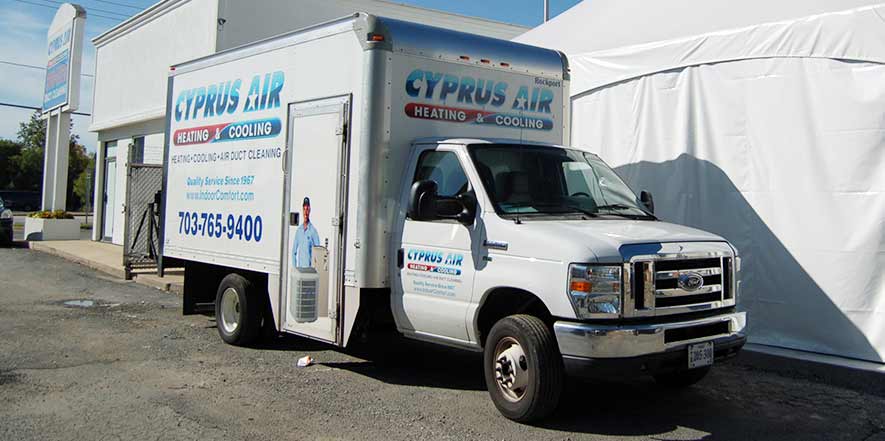 We're proud of the service that we provide to you and your neighbors in Silver Spring, and we're thrilled to have been the go-to AC repair, installation and replacement experts in your community for over forty years! Visit our reviews page and see what other satisfied customers have had to say about our work, and discover the kind of high-quality service that has kept our customers coming back year after year.
A Little About Us
Cyprus Air is the best choice for all your issues and questions that have to do with AC or cooling systems in Silver Spring. We provide speedy, efficient service at a competitive price, and are always working to improve our services and build long-lasting relationships with each and every one of our customers, because we know that trust and dependability is just as important as providing high quality cooling solutions.
We also offer flexible financing options, and will always consult with you before starting any work, so you don't have to worry about surprise costs or extra "padding" on your bill – just quality, affordable service you can depend on, every time. There's nothing more aggravating than agreeing to a price, then finding out later it has increased without your knowledge.
How We Help You
We only hire the best and the brightest to serve you, which means that every single one of our technicians is certified, licensed, insured, and has the knowledge and skills to tackle whatever cooling issue you throw our way.
Before we begin working, our technician will perform an inspection on your AC system and discuss your priorities with you: do you have pets or allergies? What does your budget look like? What are your efficiency requirements? Then, armed with this knowledge, we'll develop a comprehensive plan for your situation, which will include financing options and the tools and equipment that best suit you, your needs, and your price range.
You can count on the professionals at Cyprus Air to install your air conditioning unit and make sure it's running smoothly! We're dedicated to making sure that you and your neighbors in Silver Spring, MD feel cool when you need it! Call us today at (888) 775-5640 for the highest quality cooling service available in Maryland.