Rockville AC Repair, Installation & Replacement
Don't let a broken AC leave you sweating at night! Call Cyprus Air today at (888) 775-5640 for expert Rockville AC repair, installation and replacement. Your friends and neighbors have been turning to us to help solve their cooling issues for over four decades, so join the club and book an appointment. Take advantage of our online sales and coupons when you click here.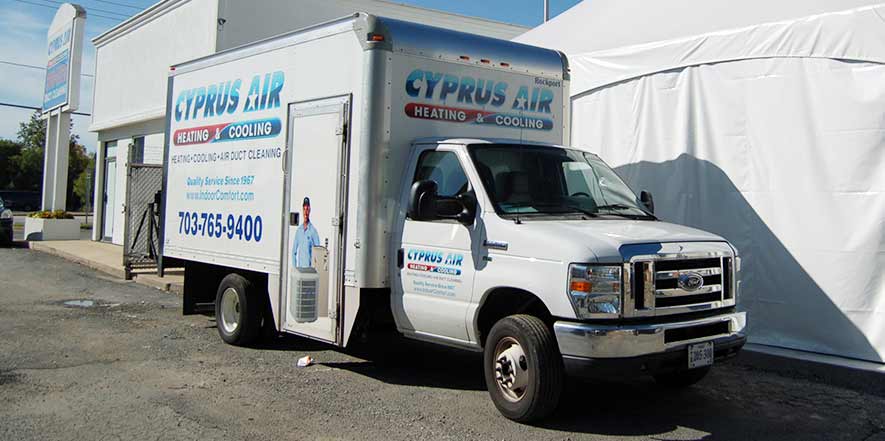 We're proud of the long-term relationships we've developed with our community members in Rockville! Find out what all the fuss is about by visiting our reviews page and discovering for yourself why the trained, expert technicians at Cyprus Air have been the go-to AC guys.
Why Choose Us?
At Cyprus Air, we pride ourselves on hiring the finest talent available. Our technicians are all fully licensed, insured, certified, and equipped with the knowledge and can-do attitude that keeps our customers coming back for more.
Our customers don't just turn to us because of the high quality of our work (though that's crucial!), they also turn to us because they know that we're dedicated to providing them with the best insight and advice, finely tuned to meet their specific needs and circumstances. When you know that your cooling team has your best interest at heart, and they have the skills and experience to back it up, it creates the ultimate peace of mind.
We always take your efficiency, financial, and air quality needs into consideration when solving your problems, and will never start work without the go-ahead from you first, so you never have to worry about hidden costs after the fact! We're so confident in the quality of our services that we even offer a 100% satisfaction guarantee with every visit, so you know that you can always depend on getting the best service to meet your needs, every time.
How We Help You
Your AC unit doesn't care what time of day it is when it breaks down, and neither do we! Our technicians are available to be dispatched to your residential home or commercial building 24 hours a day, 7 days a week to assist you.
We offer professional repair services for jobs both large and small, regularly scheduled maintenance and inspections to make sure everything's running smoothly, and advice and assistance with choosing the best cooling system for your needs and making sure it's installed and replaced correctly and meeting the highest safety standards.
Trust the experts at Cyprus Air to keep you cool when you're feeling hot under the collar. Call (888) 775-5640 today to book an appointment with one of our trained, professional technicians and see why Rockville, MD counts on us to stay cool!