Bowie AC Repair, Installation & Replacement
At Cyprus Air we're dedicated to keeping the residents of Bowie comfy at any temperature. Call us at (888) 775-5640 to find out how we can help keep you cool. We offer 24/7 service and guarantee that you won't have to wait days to start solving your AC issue; we'll have a fully certified technician at your door as soon as possible, equipped with the tools, skills, and attitude to help you get the job done. Visit our coupons page before you book your next appointment and make sure you maximize your savings!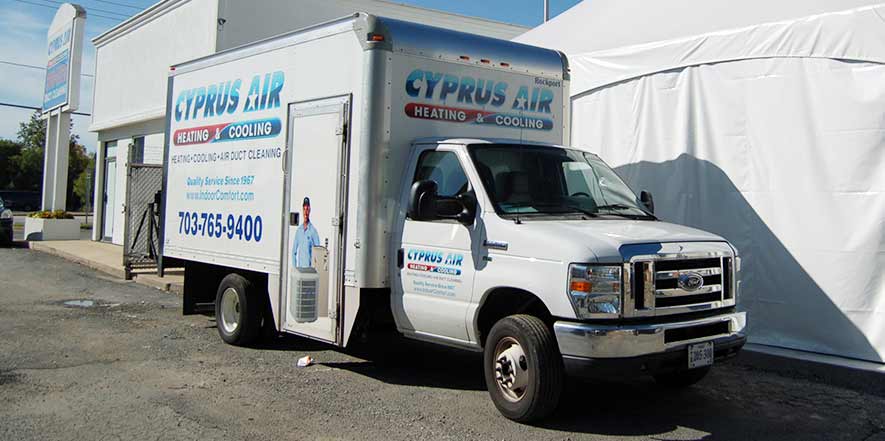 Don't put off repairs or maintenance because you're worried about the cost. At Cyprus Air, we're dedicated to providing the residents and businesses of Bowie with high-quality, affordable AC solutions every time. We offer competitive pricing, financing options, and coupons to help you save as much as possible.
Our History in Bowie
Cyprus Air has been operating and servicing the residents of Bowie with affordable, professional cooling system services for over 40+ years, which means we know your community inside and out. We're proud of the peace of mind that this gives our customers, and encourage you to visit our reviews page and see the comments our customers have left us about the quality and professionalism of our work.
We offer high-quality cooling service and expertise to residential homes and commercial businesses in Bowie, and employ only the most qualified, fully-certified technicians, all of whom are ready to be at your door at a moment's notice with a positive attitude, professional demeanor, and the technical skill to solve your issues as quickly as possible.
Let Us Help You
Let's be honest: nobody really gives their cooling systems a second thought until something goes wrong, which usually happens at the worst possible time. This is why we offer regularly scheduled maintenance and checkups, so that our technicians are thinking about the state and quality of your AC, so you don't have to.
Helping our customers stay on top of the status of their cooling systems isn't just for your peace of mind; it also means that we can help you identify and solve problems before they become costly emergencies. Routine maintenance allows us to thoroughly inspect your cooling systems and make sure that everything is always working as it should be and, if it isn't, work with you to develop a solution that meets your unique needs and budget, all with a 100% satisfaction guarantee.
Cyprus Air is dedicated to keeping your home or business cool and comfortable when you need it the most. Call us at (888) 775-5640 to find out why we're the top choice in Bowie, MD today!