Chevy Chase Heating Repair, Installation & Replacement
Trust Cyprus Air to keep your home or business warm all year. Call (888) 775-5640 today for expert Chevy Chase heating repair, installation and replacement. Take advantage of our coupons and specials when you click here.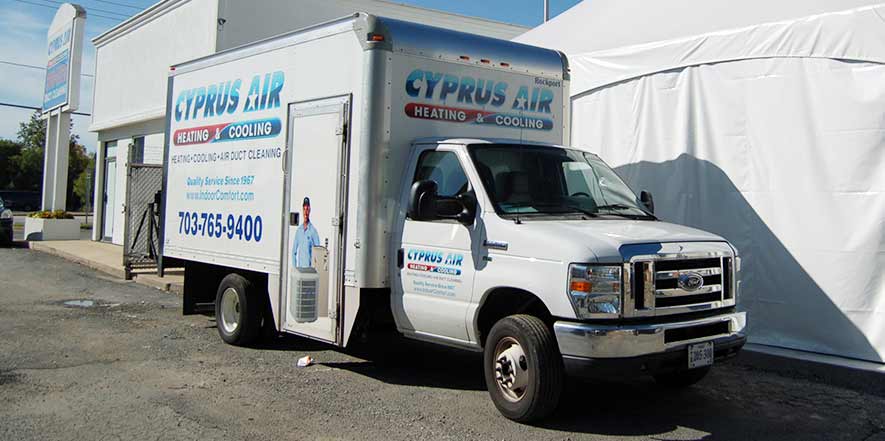 With over forty years of experience working in Maryland, our fully certified technicians understand exactly how to diagnose, solve, and prevent your heating issues. Trust the experts at Cyprus Air to keep you warm, and be sure to visit our reviews page to see what others in Chevy Chase are saying about the quality and professionalism of our work!
Why Cyprus Air?
We're available 24/7 to help you with whatever heating issue you may be experiencing. We offer our valued customers fully certified and trained technicians, 40+ years of know-how, and an understanding of the local climate and other issues unique to the residents and businesses of Chevy Chase, it's easy to see why so many of your neighbors are turning to us when a heating issue comes up.
With that in mind, we also know that heating issues never arise at the "right" time – you know, when all your ducks are in a row, there's nothing pressing on the table, and you have the time and energy to invest in dedicating yourself to the issue. That's why we work hard to offer competitive pricing on our services.
Additionally, because we know that our clients would rather be doing pretty much anything else besides handling a heating issue, we always work as quickly and efficiently as possible, so that you can get back to your day-to-day life. Between the combination of stellar services, certified know-how and training, and competitive pricing, it's easy to see why we've been in business for as long as we have.
How We'll Help You
Day or night, we're ready to take your call and send out a technician as soon as possible. You should never have to wait days to resolve a heating issue or emergency, which is why we offer local technicians who can be at your residential home or commercial business as soon as possible – without a lengthy commute.
Once we've arrived we'll assess the situation and diagnose the source of the issue. Then, we'll work with you to resolve it; whether that means a simple repair, a more complicated fix, or replacing an old system with a new, fully-functioning one. We'll suggest solutions and alternatives, and we offer regular checkups and can perform routine maintenance, so that you don't have to worry about any unpleasant surprises in the future.

Your subscription is not active
Please visit the admin site to re-activate your subscription
Cyprus Air is dedicated to keeping the residents and businesses of Chevy Chase, MD warm and comfortable when they need it, which includes you, too! Call us today at

(888) 775-5640

to book an appointment with a trained, qualified technician who is ready to keep you warm when you need it most.