Bethesda Heating Repair, Installation & Replacement
Let us keep you warm on those cold Maryland nights. Call Cyprus Air today at (888) 775-5640 for expert Bethesda heating repair, installation and replacement. You can always trust our expert technicians to know how to solve your heating issue as quickly as possible, with as little impact on your day-to-day life as possible. Visit our coupons page and find ways to save by clicking here.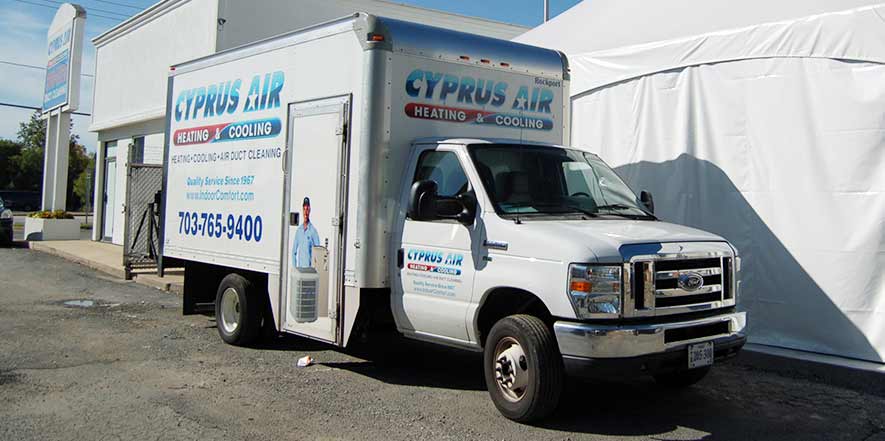 We've been serving members of your community for over 40 years, which means we not only have the certification and training to assess and solve your heating issue, but also that we've got a great track record! Visit our reviews page and see the glowing reviews past clients have left about our work.
Why Cyprus Air?
As a resident of Bethesda, you've likely seen our technicians out and about, which means we're a brand and business that you can recognize and trust. We're locally owned and operated, and our technicians are all expertly prepared to deal with the unique heating issues and challenges that residents of Maryland face throughout the year.
We're committed not only to providing top-notch quality service, but also to helping you choose the best possible option. With that in mind, we know that heating emergencies or issues never come at a "good time" which is why we work with all of our clients to select the best solution for your needs and your budget.
Our Services
We proudly provide the highest-level heating service to the residents of Bethesda, MD and always have technicians ready, willing, and able to visit you at your home or commercial business to diagnose and solve your heating issues.
We offer one-time services, routine maintenance, checkups, and help choosing the best solution to fit your unique situation. Whether that means replacing an old hot water heater, providing insight into options for a new tankless hot water heater, helping you choose and instal a gorgeous gas log fireplace… we're equipped to do it all!
By using the most cutting-edge tools and equipment we're able not only to provide superb service, but we can also do it more quickly and efficiently than the competition, allowing you to get back to what matters most to you: your day-to-day life.
Call us today to set up an appointment and discover why we've been one of the top choices in Bethesda for over four decades! We're available 24/7 to answer your questions and concerns, and to help you solve your heating issue, no matter how big or small.

Your subscription is not active
Please visit the admin site to re-activate your subscription
At Cyprus Air, Heating and Cooling, we're dedicated to keeping the residents of Bethesda, MD warm and happy. Call us today for

(888) 775-5640

to book an appointment for servicing or scheduled maintenance!