Rockville Heating Repair, Installation & Replacement
Is your heating system causing you trouble? Call Cyprus Air at (888) 775-5640 today for high quality Rockville heating repair, installation and replacement. Our expert technicians are ready to assist you with all your heating repair, installation and replacement needs, no matter what time of day you have to call. If you want to save money on our range of heating services, click here now to visit our coupons page.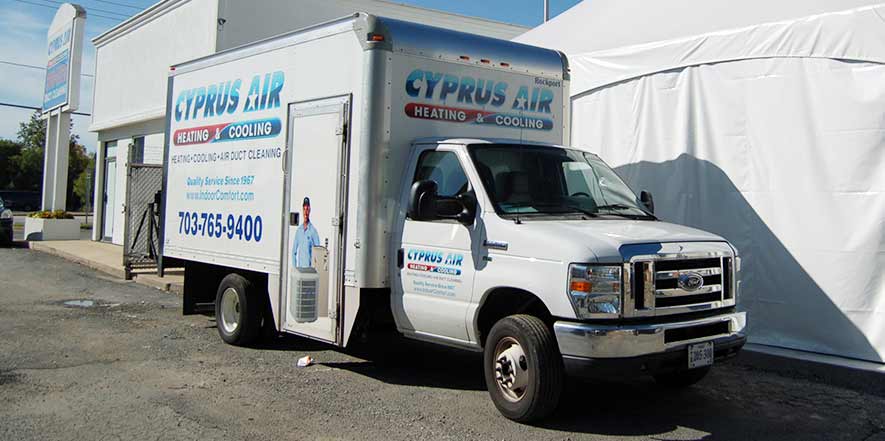 A Little Bit About Cyprus Air
Would you believe that we've been in business for over forty years? We can barely believe it, ourselves! Obviously this is great news for us, but it's even better news for you, because that means when a Cyprus Air technician arrives at your door, you're getting decades worth of experience and expertise, in addition to the highest quality service available in Rockville.
We're proud to be longtime residents of this community, and to have the ongoing opportunity to assist our friends and colleagues with the best heating service available in Maryland. That's why, in addition to offering top-notch heating service to you and your neighbors, we regularly publish reviews and feedback on our site, so you can always see what customers are saying about our work. Click here to visit our reviews page today!
Heating Service When You Need it Most
We know that heating repairs and emergencies never arise when you're prepared for them; usually they blindside us on some idle Tuesday, or even worse, in the middle of the night! Which is why we offer 24/7 service, so that you can get help and service when you need it.
Not only are we always available, but we're always working to make sure that we provide the best service to meet your needs. Our technicians will always ask about your unique concerns such as air quality (do you have allergies, or pets?), efficiency (how large is your home or building? Is being eco-friendly important to you?) and most importantly, what are your financial concerns? We'll work with you to develop a service plan which takes all of these issues into account and won't begin working until you give the go-ahead, which means you never need to worry about hidden costs after the fact.
In fact, we're so committed to offering the best quality service at competitive pricing that we offer flexible financing options. We'd hate for you to have to miss out on those heating repairs or a new system , so we make it easy for you.

Your subscription is not active
Please visit the admin site to re-activate your subscription
Cyprus Air is committed to keeping Rockville, MD warm when residents need it most! Call us today at

(888) 775-5640

to book your next service appointment, and to keep your home or commercial business feeling cozy.