Chevy Chase AC Repair, Installation & Replacement
Are you looking for high quality Chevy Chase AC repair, installation and replacement? Call Cyprus Air at (888) 775-5640 today to get the process started. Because we're locally-owned, you know that you can depend on getting the highest-quality service, and a technician who always knows exactly how to help you. Click here to visit our coupons page.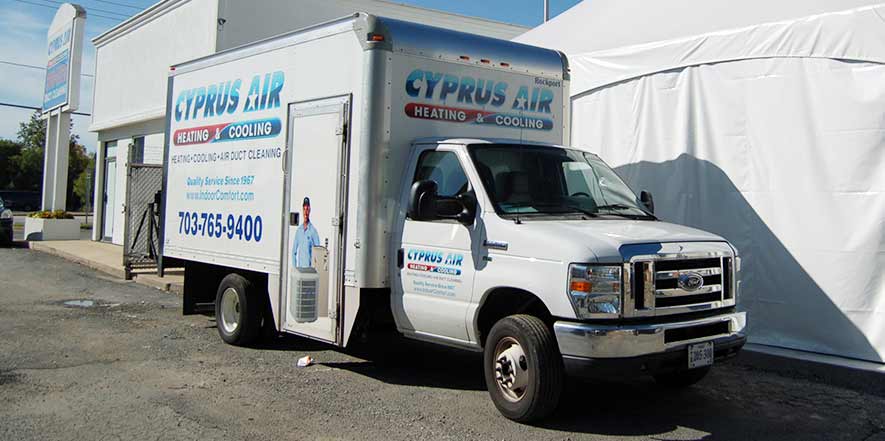 Our many years in business means that we have lots of satisfied customers, and we regularly publish their glowing feedback on our website. Be sure to visit our reviews page and see the multitude of ways that we've been helping residents of Chevy Chase solve their cool issues and emergencies.
Why Call Cyprus Air?
Cyprus Air is a locally-owned and operated business in Chevy Chase, MD which has been in business for over 40+ years! This means we have over four decades of experience working in, experiencing, and providing solutions for, the residents of our city, and that our technicians have a deeply personal understanding of the weather conditions unique to the beautiful state of Maryland.
As small business owners, we also understand the value of a dollar, and know that spending your hard-earned savings solving a cooling issue is the least favourite way you'd like to spend your money.
Let Us Help
The skilled, certified technicians at Cyprus Air are available 24/7, anywhere in Chevy Chase, to visit your residential home or commercial business and solve your cooling issue as quickly as possible.
We only employ the most expertly-trained technicians, who are always fully certified and equipped with the knowledge to diagnose and solve your issue the first time, every time. They always arrive with a great attitude and can provide you with a solution that works right from the get-go. That's why we offer a 100% satisfaction guarantee!
We're always available for emergencies and one-time repairs, but we pride ourselves in developing long-term relationships with our customers in Chevy Chase, and regularly send our technicians out on scheduled maintenance and checkup visits, so that you don't have to worry about the status of your cooling system.
When you let the technicians at Cyprus Air handle the routine maintenance of your AC system you're not only giving yourself peace of mind, you're also equipping yourself with a knowledgeable ally who can identify issues before they become full-blown problems, and provide you with options to repair and solve it as quickly and affordably as possible.
Make staying cool your number one priority and trust the experts at Cyprus Air! Call us at (888) 775-5640 to book an appointment for a technician to visit your home or residential business in Chevy Chase today.