Falls Church AC Repair, Installation & Replacement
Stay cool all summer with expert Falls Church AC repair, installation and replacement. Call Cyprus Air at (888) 775-5640 for quality service and great prices. Our friendly technicians are trained to assist you with whatever project or repair you have in mind, and we're not afraid to share your feedback!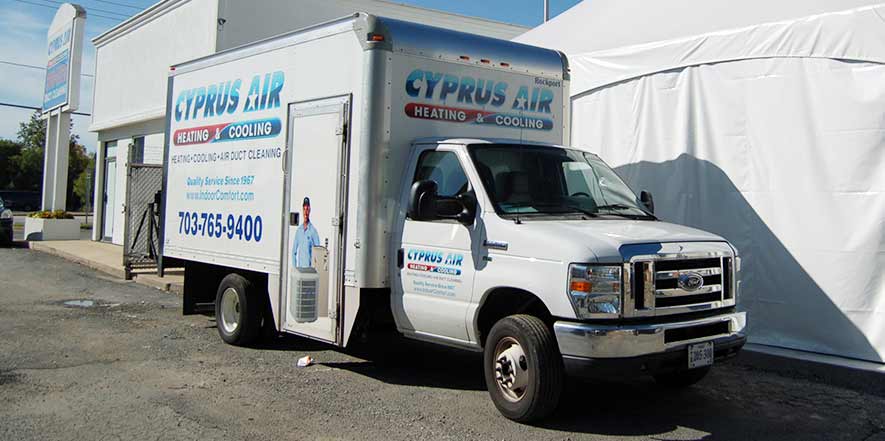 Save money with our current online specials and coupons when you click here. We're always working to offer the most competitive discounts on our service to help you save even more.
Your neighbors have been talking about our exceptional cooling services. Click here to visit our reviews page and discover why Cyprus Air is the go-to for cooling in Falls Church, VA.
What Makes Us Different?
We're proud of our decades of work in Falls Church – over 40+ years, to be more specific – and being in business this long has allowed us to develop long-term relationships with our customers. While this of of course great for repeat business but also allows us to develop a deep understanding of what the residential homes and commercial buildings in Falls Church require to stay cool.
Our technicians are all insured, licensed, fully certified, and will come equipped with the right tools to do the job every time. Using the highest quality equipment means that we spend less time fixing your cooling issues so that you can get back to what matters most: your day to day life.
Let's Work Together
At Cyprus Air we're always dedicated to finding the best solution to suit your needs. We offer free, no-obligation inspections where we'll take a look at your issue, offer solutions, and discuss a plan of action with you. We always work to develop a strategy which can meet your needs and budget, which is why we offer flexible financing and coupons to each and every one of our valued customers.
But the service we offer doesn't end when we walk out the door. At Cyprus Air, we're dedicated to keeping your AC systems in prime shape, which is why we offer regularly scheduled maintenance and checkup service calls, where we'll inspect your cooling system, make note of any imperfections of areas of concern, and alert you to them before an issue becomes an emergency.
By working with our customers on an ongoing basis we're able to help them save money in the long run, and to work to develop plans for their homes or businesses.
Don't delay, call the AC experts at Cyprus Air today. We're always available to serve the residents of Falls Church with AC installation, repair and general servicing, so call us at (888) 775-5640 today!