Falls Church Heating Repair, Installation & Replacement
Broken heater got your blood boiling? Trust Cyprus Air for expert Falls Church heating repair, installation and replacement. Call (888) 775-5640 today! We'll send a five-star certified technician to your home or business to help you solve your heating issue, guaranteed! Visit our coupons page before you call and discover how you can save on your next appointment!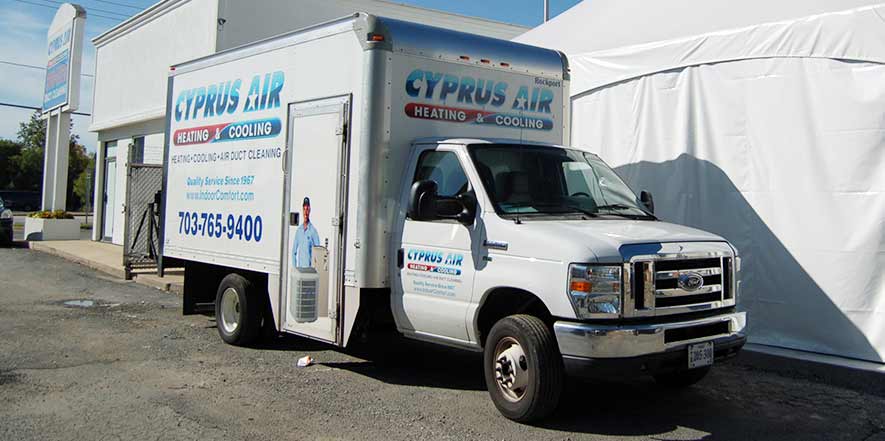 We're always willing to work with you to find the best heating solution to meet your needs, whether that means performing minor repairs, conducting routine inspections, or helping you install a whole new system. Want a second opinion? Visit our reviews page and see what your neighbours in Falls Church are saying about our work!
Why Us?
Cyprus Air has been helping residents of Falls Church, VA stay warm for over four decades, which means we have the knowledge and understanding to help make the kinds of repairs, installations, and give the right advice for our climate here in Virginia.
Our technicians are all fully certified, licensed, insured, and will arrive at your residential home or commercial business armed with the knowledge, skills, and top of the line equipment to quickly solve your heating issue and help you get back to being comfortable and cozy, without the steep price tag.
We understand that nobody wants to deal with a heating issue or emergency; it's often an expensive and time-consuming endeavor which too many people leave until it's too late, and they're hit with an expensive bill when they least expect (or want) it. This is why we're proud to offer financing options and discounts on our services to all of our customers.
How We're Different
One of the things that sets the experts at Cyprus Air apart is how long we've been keeping Falls Church warm. With 40+ years of experience we know that skimping on effort, inspections, and even the equipment we use can make or break a job. This is why we offer a 100% satisfaction guarantee with every appointment, and always ask for feedback from you.
Our technicians are equipped to help you with every heating issue you could ever experience: from installing a gorgeous gas log fireplace, to replacing an evaporator coil, to installing and replacing an old AC system, we're always ready to help! There's no job too big or small for the experts at Cyprus Air, and we're available 24/7 to assist you with whatever you need.

Your subscription is not active
Please visit the admin site to re-activate your subscription
Discover why the residents of Falls Church are choosing Cyprus Air by calling

(888) 775-5640

today! We'll send a trained, certified technician for a free, no-obligation inspection and help you with your next heating repair or installation.