Potomac Heating Repair, Installation & Replacement
Don't let those Maryland winters get you down! Call (888) 775-5640 today to find out how our experts at Cyprus Air are keeping residents of Potomac warm. With over forty years of experience in this beautiful state, we have the knowledge and hands-on experience to know what works. Click here to see our current coupons and specials.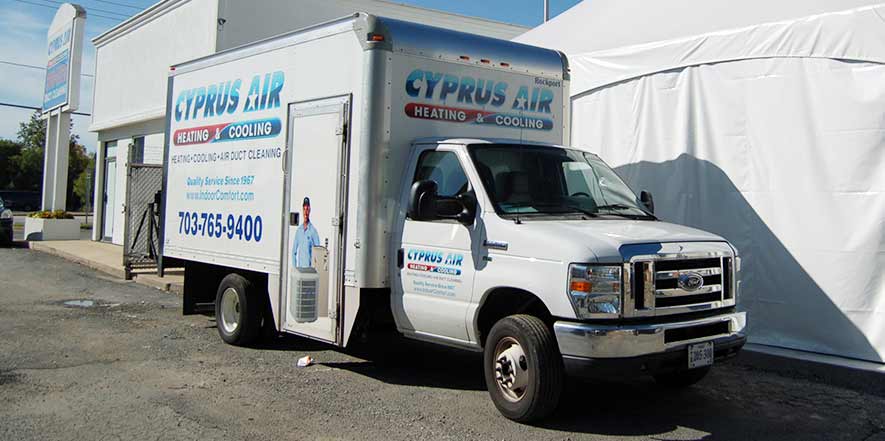 We're proud to have served the residents of our community in Potomac with expert heating repair, installation and replacement services for over four decades, which means we know our stuff! Discover how we've helped other residents in your area by visiting our reviews page.
Your Potomac Heating Experts
Staying warm means being comfortable, and our technicians are dedicated to making sure your heating needs are always met. Whether that means a routine inspection, regularly scheduled maintenance, advice and insight into a new installation or replacement, or help during a heating emergency, our technicians are fully licensed, certified, and ready to be at your door the moment you call, 24/7!
We also know that, while important, the cost of heating equipment is a stressful thought to many homeowners, which is why we work hard to offer competitive pricing with a 100% satisfaction guarantee, every time. This way, you can feel confident that you're getting your money's worth and that the service we provide will be up to your standards.
How We'll Help
Our technicians are always equipped with the best tools for the job, which means that every single time you call Cyprus Air you can expect a trained expert with the tools to get it done right the first time to come to your home or business and assist you.
There's no job too big or small for our guys! If you're looking to replace your old system and install a new one we'll happily provide expert advice and work with you to make a choice that meets your air quality, energy, and financial needs, and offer the service and regular maintenance to make sure that your new system works like a dream for years to come.
Not ready to upgrade your current system, but still experiencing some issues? Let us help! We're always happy to assist with minor repairs and adjustments, and will always discuss the options with you before we begin working. We like to think of our customers as friend, which is why we're invested in developing long-term relationships with the members of our community in Potomac.

Your subscription is not active
Please visit the admin site to re-activate your subscription
We're your local heating experts! For quality heating service in Potomac, MD there's only one choice: the professionals at Cyprus Air. Call us today at

(888) 775-5640

and let us help you stay warm this winter.