Bowie Heating Repair, Installation & Replacement
At Cyprus Air, we know how to keep you comfortable. Call (888) 775-5640 today for Bowie heating repair, installation and replacement you can count on. We've been serving your community for over 40+ years, which means we have the expertise to help you diagnose and solve your heating issue the moment it happens! Visit our coupons page and check out the latest savings available to you when you click here.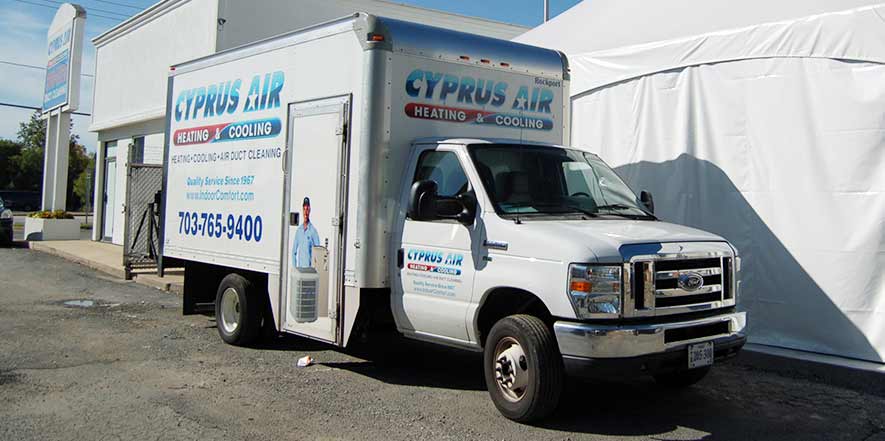 Want a second opinion on our services? Visit our reviews page and see why the expertly-trained technicians and quality service offered by Cyprus Air have been the top choice for heating residential and commercial buildings in Bowie for over four decades!
About Us
We're a locally-owned and operated business in Maryland, which means our technicians have the unique and relevant insight into how to diagnose and solve your heating issue faster than the competition.
We also understand that it's easy to forget about maintaining or replacing the heating system in a residential home or commercial business until there's an issue, which is usually unforeseen. This is why we work hard to offer the highest-quality service at the most competitive and affordable prices.
All of our technicians are fully certified to work and operate in Maryland, which means that they're skilled enough to help tackle whatever issue you or your neighbors in Bowie may be experiencing. Our technicians all use the highest-quality tools available, which not only makes our job easier, but allows us to save on time and to solve your heating issues quickly, effectively, safely, and in an eco-friendly fashion.
With the technical skill, winning attitude, and high-performing arsenal of tools at our disposal, it's easy to see why the residents of Bowie have turned to Cyprus Air to help solve their heating issues for over forty years!
What We Do
We offer one-time inspections and solutions, but encourage all of our clients to work with us to set up a comprehensive checkup and maintenance schedule, because we know that keeping tabs on your heating system is the best way to catch a problem before it starts.
We're happy to assist you with diagnosing your issues and providing solutions, performing repairs, and helping you choose new equipment, if it's needed. Our technicians are dedicated to helping you make the right choice for your situation, and will work with you to choose the right system, to make sure it is installed safely and correctly, and to help with replacing and getting rid of the old equipment. You can count on us from start to finish, every time.

Your subscription is not active
Please visit the admin site to re-activate your subscription
Keeping your home or business comfortably warm is our biggest priority, and the technicians at Cyprus Heating are dedicated to making sure that all the buildings in Bowie, MD are warm and cozy when you need it the most. Call us today at

(888) 775-5640

to book an appointment.