Our Service Area
Call (888) 775-5640 today for the most reliable heating and cooling experts in the Alexandria area! High quality service and great prices guaranteed. We proudly provide the highest quality heating and cooling services to communities throughout Northern Virginia, Washington DC and Maryland, and have been providing that top-quality service for 40+ years! Click here to browse through our online coupons and specials.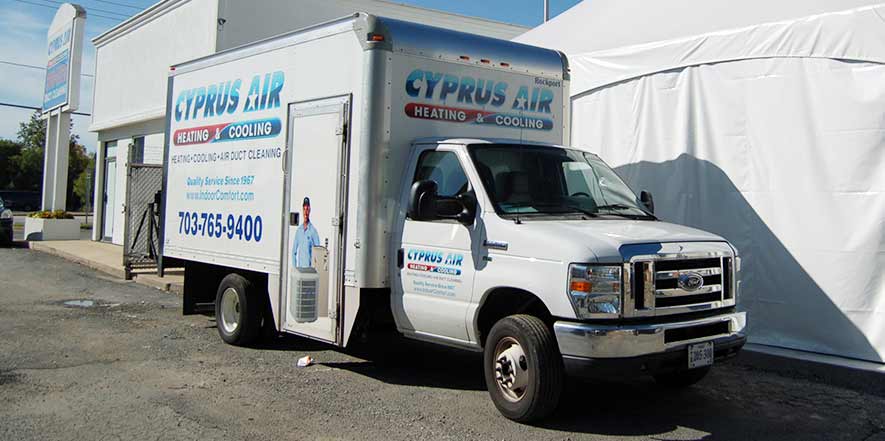 We guarantee the highest quality service available, and will happily share our customer feedback with you! Visit our reviews page and see why your friends and colleagues throughout Alexandria and Washington DC have been working with us for over four decades!
Being in business this long means we've learned a thing or two about our industry, which means we know to only hire the most competent, knowledgeable, and fully licensed, certified, and insured technicians in your community. This allows us to offer a 100% satisfaction guarantee with every visit, because we know that we're sending the most talented and knowledgeable technicians to your door, every time.
Local Service You Can Trust
Understanding the unique needs of your residential neighborhood, mixed-use community, or industrial area is important to us, which is why we hire locally and make sure to give back to our communities by providing the highest quality service available. When it comes to services like heating and cooling, knowing you have access to local experts that are eager to help get your system running again provides incredible peace of mind.
Having technicians located in each of our service areas means a few key things: that when a Cyprus Air technician comes to you door you know you're dealing with a neighbor, and that because they aren't driving across state lines, or from another city, they can get there when you need us. That's how we're always able to offer you 24/7 service, by staying local and making sure we have technicians close to you.
Our Service Areas
We're proud to service the residents and businesses located in these great communities. Our technicians live in our service areas, and as a result have a deeply personal understanding of weather conditions, temperature patterns, and the wear and tear that the elements will have on your heating and cooling systems.
Your subscription is not active
Please visit the admin site to re-activate your subscription
At Cyprus Air, Heating and Cooling we're dedicated to helping you stay comfortable, whether that means installing a new heater or helping you choose and install a new air conditioning unit. We're available to residents of Alexandria and Washington DC 24/7 at

(888) 775-5640

, and we look forward to hearing from you!