Arlington Heating Repair, Installation & Replacement
Feeling a chill in your home or business? Call Cyprus Air today at (888) 775-5640 for the best Arlington heating repair, installation and replacement in town. We're locally-owned and operated, which means that our technicians are expertly trained to deal with heating issues unique to Virginia and can offer you the best possible insight into how to effectively solve your heating issue.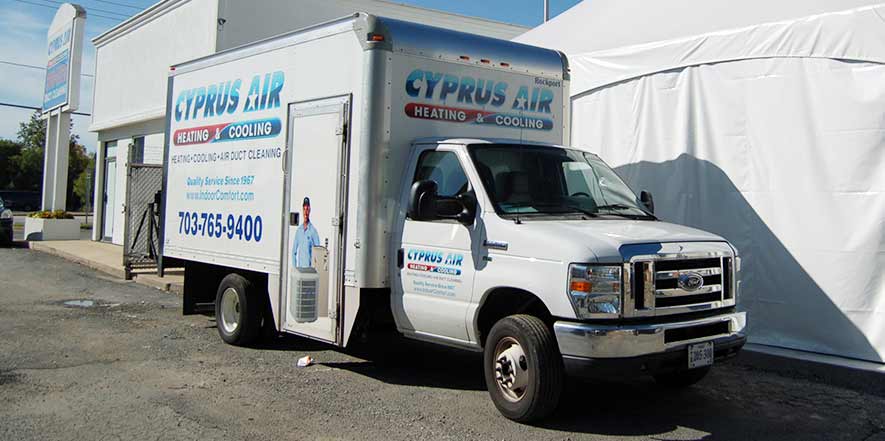 We know heating emergencies never happen at a "good" time, which is why we're pleased to provide discounts to our customers. By offering the highest-quality service at competitive prices, and offering discounts on our services, we're able to work with homeowners and businesses to find a solution which works for them. Visit our coupons page for more details!
Why Choose Us?
Because we've been operating in Arlington for over 40+ years, we've received a lot of feedback on our work! Don't forget to check out our reviews page and see what other members of your community are saying, and to discover the kind of high-quality work and professionalism which has kept residential homes and commercial properties warm for over four decades!
With years of experience in Arlington, we've earned the trust and respect of our community, and know that many of your neighbors count on us when they experience a heating issue or emergency. Keeping your heating system running efficiently when the weather cools off is important for any homeowner, so don't wait until there is no heat in your home to take action.
How We Can Help You
Our licensed, certified, fully-trained technicians are ready to assist you with whatever heating issue you may be experiencing; from repair services, to routine maintenance and checkups, to help choosing and installing new heating equipment and systems, trust Cyprus Air to know the best choice for you.
We only use the most energy efficient tools and equipment, and can offer you peace of mind by performing regularly scheduled maintenance to alert you to any potential issues before they become larger problems, circumventing costly emergencies and saving you time, money, and energy dealing with heating issues.
As an Arlington homeowner or business owner, you know you can count on Cyprus Air to be fully dedicated to assisting you with your heating issue – after all, we've been servicing your community for 40+ years, so we know exactly how to handle each issue, no matter how complicated or unique. We're always dedicated to finding the safest, most affordable, and most energy-efficient solution to your problem.

Your subscription is not active
Please visit the admin site to re-activate your subscription
Stay warm with help from the trained professionals at Cyprus Air. We're here to keep every home in Arlington, VA comfortable and cozy. Call us today at

(888) 775-5640

to find out how we can help you!