Alexandria & Washington DC Heating Repair & Maintenance
Don't try to tackle a heating issue alone! Trust the professionals at Cyprus Air, Heating and Cooling for quality heating repair and maintenance services in Alexandria and Washington DC. Give us a call at (888) 775-5640 to have our friendly, certified technicians visit you for a free assessment and help you with whatever repairs, installation, or general maintenance issues you may be experiencing.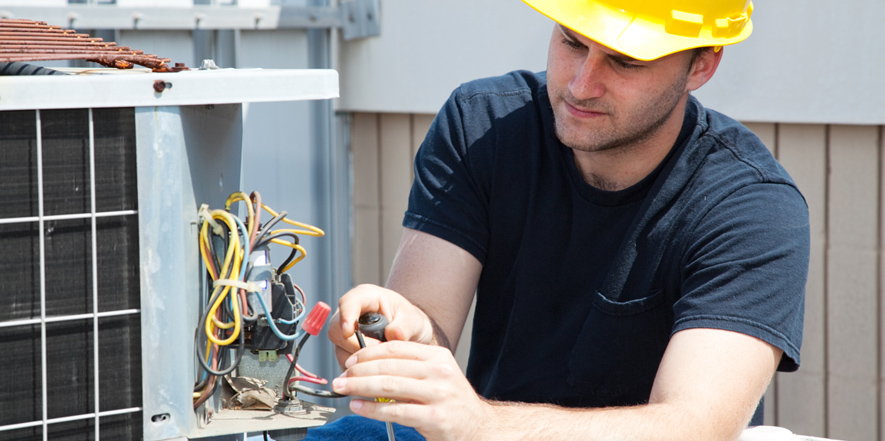 At Cyprus Air, Heating and Cooling we know that heating issues never arise when you expect them to, which is why we offer free estimates, competitive pricing, top-notch service, and coupons to help you save on your next repair or installation. Visit our coupons page to find out more!
We've been serving Alexandria and the greater Washington DC area for over 40 years, which means we have a lot of happy customers who regularly provide us with feedback on the quality of our work. Visit our reviews page and discover the high level of service and professionalism that has kept us in business for so long!
Let Us Help
We know that your heating equipment is a big investment, which is why it's important to keep it running efficiently and minimize costs whenever possible. This is why we use the highest quality tools and equipment available, including the award winning Carrier brand products to help you save.
Below are the services we offer you to help keep your heating system working perfectly and keeping you warm when you need it most.
Heating Equipment Maintenance
Annual maintenance and checkups are important to make sure that your system is operating at peak efficiency and at peak safety. Regular maintenance and inspections help save you money long-term by alerting you to issues before they become costly catastrophes.
Equipment Repair
Our technicians are trained in furnace, boiler, and water heater repair, which means we're equipped to help you solve any heating issue. Our technicians will help you make the right decision, every time.
24/7 Emergency Services
Your furnace doesn't care what time it is, which is why we offer 24/7 emergency services, so that you know you can depend on us whenever a problem arises. Our expert technicians are ready for dispatch when you need it, every time.
Heating Equipment Installation
When you're ready for an upgrade (or when one is required) our technicians are ready with the skills, knowledge, and insight to help you make the right choice to suit your needs.
Propane Tank Installation
Need propane service, or a tank installed? We do that, too! We'll install a new propane tank and provide a thorough safety inspection on your entire propane system to make sure you're safe.
For fast, reliable, and professional heating repair and maintenance in Alexandria, VA and the Washington DC area, there's only one option to meet your needs: Cyprus Air, Heating and Cooling. We're available at (888) 775-5640 to answer your questions, concerns, and to get your heating issues resolved as quickly as possible. Call us today!