Bethesda AC Repair, Installation & Replacement
Don't let a hot house make you hot under the collar, Cyprus Air is here to help! Call us today at (888) 775-5640 for help cooling down in Bethesda, MD. We're your trusted AC repair, installation, and replacement professionals, proudly serving the residents of Maryland with top-notch quality service and expertise. Click here to take advantage of our online coupons and specials.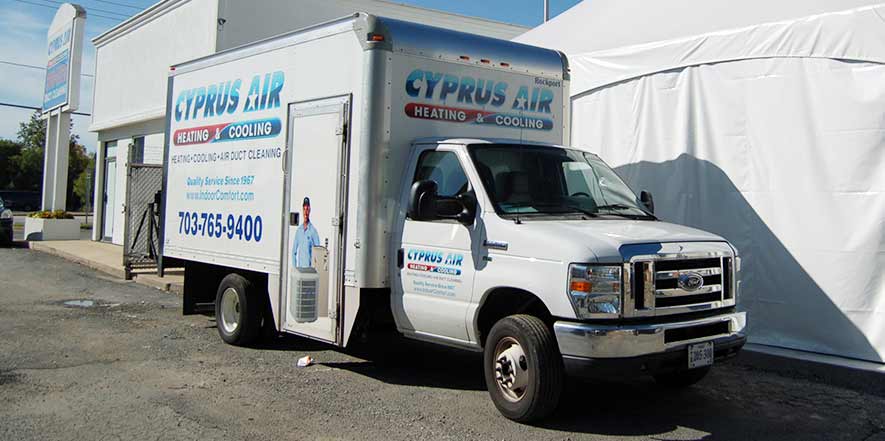 Don't just take our word for it, though! Because we've been servicing Bethesda for over 40+ years, we have a lot of happy customers, and we regularly publish and share your feedback, and encourage our customers to visit our reviews page and see what past clients have to say about our work. Make sure to check out our reviews page today!
About Us
As a locally-operated business we're able to guarantee our customers the kind of fast, reliable service that you require and deserve. The technicians at Cyprus Air have a deep understanding of what residents in Bethesda need to solve their cooling problems for good, and are always ready to assist you with whatever problem, issue, or question you may have.
However, we know that quality service often comes with a steep price tag, which is why we work hard to offer you competitive pricing and the coolest savings around! Be sure to discuss financing options with your technician; we're always willing to work with you to find the best solution possible.
Your Bethesda Cooling Experts
Cyprus Air offers the highest quality cooling services, from maintenance, to repair, to brand-new installations and replacement, all with a friendly smile and the certification and training to get the job done right the first time, with a 100% satisfaction guarantee.
Everyone you speak to at Cyprus Air has been trained to help you with your cooling issues, and our technicians always use the best quality, most efficient tools and equipment that we can buy. This helps them do their job more efficiently, and means that we can provide a more eco-friendly solution to you, as well!
While we're more than happy to visit your residential home or commercial business for a one-time visit, we like to develop long-term relationships with our customers because we know that you're receiving the best service possible. That's why we offer regularly scheduled maintenance and checkups – so that you can focus on the things that matter. During these visits we'll inspect your AC system and make you aware of any potential issues before they arise, saving you time, money, and the headache of dealing with an emergency or unexpected cost, which can often come up when cooling systems aren't properly maintained.
Keep your home or business cool and collected with Cyprus Air. Proudly serving Bethesda, MD as your go-to cooling professionals, we're always happy to help! Call us today at (888) 775-5640.