Springfield Heating Repair, Installation & Replacement
Give yourself peace of mind by calling Cyprus Air at (888) 775-5640 today for expert Springfield heating repair, installation and replacement services. Our technicians are ready to help you with any repair, installation, and replacement needs you may have, and we'll even do it at the lowest prices around! Visit our coupons page to see how you can save on your next service appointment.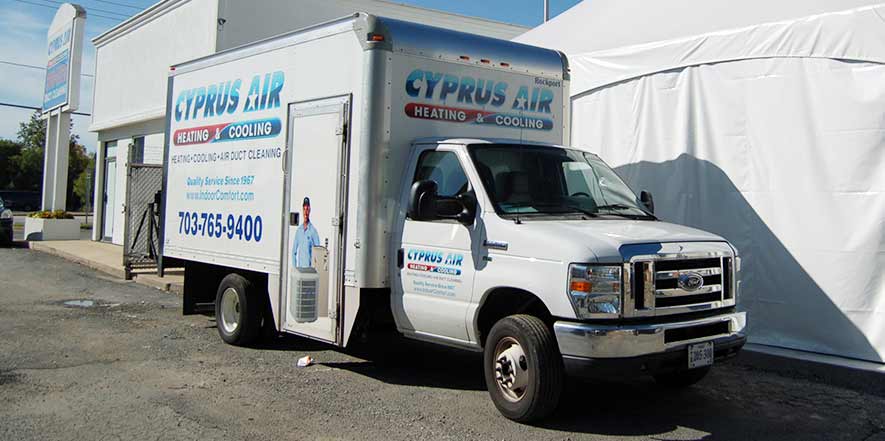 How Are We Different?
With over 40+ years in business, our technicians have the training and hands-on knowledge to solve heating issues in Springfield, VA including brand-new installations, replacing old, outdated systems, and minor repairs and fixes. We're proud to serve your friends, colleagues and neighbours with the highest quality service, and love hearing customer feedback. Visit our reviews page and see why your community has been choosing Cyprus Air for over four decades!
Because we know the needs of your community, we also know that saving money is important to you. Heating issues never arise when you've planned perfectly for them, and in many cases they come as a total surprise; this is why we offer flexible financing options, competitive pricing, and discounts on a wide variety of our services.
We'll Solve Your Heating Issues
At Cyprus Air, we pride ourselves on hiring the most skilled technicians available, which means you can count on getting the best possible service with every visit. Because we know that heating issues don't wait until work hours, we're available 24/7 to assist you with whatever issue you may be experiencing, with a 100% satisfaction guarantee every time.
Worried about calling? Put your fears at ease with the knowledge that there's no problem too big or small for our technicians! We're happy to help you diagnose and solve a heating emergency, perform repairs and fixes to broken, faulty, or damaged equipment, and help with installing a new system and replacing your old one. Whatever's necessary to keep you warm, we're there to help.
We'll also make sure to schedule regular maintenance appointments and checkups to make sure everything is in proper working order. By providing this service to you we're able not only to keep track of the status of your heating system, but to plan ahead with you to solve future issues before they arise, giving you peace of mind that you'll always be warm when you need to be.


As residents of Springfield, VA our technicians know exactly what you need to stay warm, and we're always happy to help with whatever repair or installation you have in mind for your home or commercial business. Call us at (888) 775-5640 to find out how we can help!