Alexandria & Washington DC Coil Cleaning & Repair Services
Don't damage your AC with DIY coil cleaning. Get the highest quality evaporator coil cleaning and repair when you call Cyprus Air, Heating and Cooling at (888) 775-5640. We serve Alexandria and the greater Washington DC area. Save on your next service with our wide range of coupons – click here.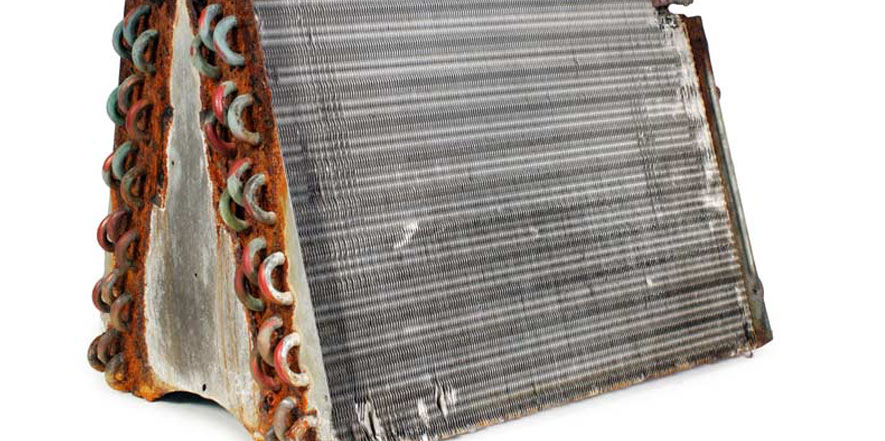 If you're experiencing water leaking from your air conditioner, you may be experiencing an evaporator coil issue, which could leave you without cool, comfortable air when you need it the most.
We offer the highest-quality coil cleaning services in Alexandria, VA and the Washington DC area, and we know it because our customers share so much positive feedback with us. Visit our reviews page and find out what your neighbors are saying about our work!
What Causes Evaporator Coil Issues?
Like any piece of equipment, your heating and cooling systems can start to wear down and become in need of repair. Some of the issues which can cause your system to deteriorate are:
Dirt and dust. An evaporator coil works by being exposed to air and cooling it, which means that dust, dirt, and other debris often get caught inside it as part of the process. Over time, these irritants can build up and stop the coils from cooling the air at all.
Frozen coils. When the freon in the coils has no way to cool the air, as when it's clogged with debris, it can freeze the coils. In some instances, this can cause the coils to break, but in others the coils may thaw, leaking water damage into your home.
Air conditioning units generally last 10 years with regularly scheduled maintenance, but eventually no amount of repairs will be sufficient, especially with evaporator coils. As they age they begin to leak water, and sometimes even freon, which can be damaging to the entire system.
How Does Regular Service Help?
Timely repairs on your evaporator coil and cooling system can have several benefits, including:
Colder air throughout your home or business
Less strain on your cooling system
More energy efficient functionality (saving you money on your bills)
No water or freon leaks
However, these benefits only come when your unit is regularly serviced, so it's important to make sure you have a professional inspecting your system for potential issues.
Why Can't You Fix It Yourself?
Air conditioners and their internal components are very delicate, which means that without the proper training and knowledge, a small repair can accidentally turn into major damage to your entire system. At Cyprus Air, Heating and Cooling we have the training, equipment, and hardware, including five-star Carrier brand products, to provide you with the safest evaporator coil solution.
Cleaning an evaporator coil is work best left to a professional. Why not choose the best service available in Alexandria and Washington DC? Call the knowledgeable and trained technicians at Cyprus Air, Heating and Cooling at (888) 775-5640 today.